The villa is situated on the beach, almost 60km long and virtually deserted except the occasional fishermen fishing from the shore.
"The best holiday in the most comfortable house. If you want to relax there is the pool with the soporific sounds of the ocean in the background. If you want to explore then Tiznit with it's silver market is one of the most charming Moroccan towns. Or Merlift, almost a throw back to the sixties with very slightly more sophisticated shopping. I shall certainly be back."

"We spent a week there in December and had an awesome time. The weather was great, all day sun and warm. The villa is an ideal place to relax, walk straight to the beach or enjoy the pool. We have small kids and they enjoyed everything very much. Nearby Tiznit has a great market to do shopping. Authentic small villages nearby for anyone who enjoys dodging the crowds…..Linda is great with helping prepare and sort everything out. One of our best vacations ever!"

"A really stunning villa, with lots of little luxurys. Kids loved the place, all day cleaner made life a pleasure. Great place to base yourself and explore the local area, or even just stay put. Definitely coming back and highly recommend it."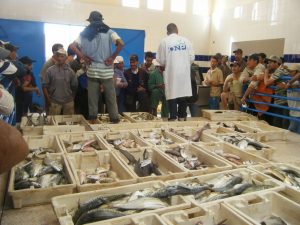 The seaside village of Aglou (distance approx 3km) provides some amenities, including a grocery store,bakery and a variety of beach side restaurants. Down at the harbour, local fishermen sell fresh fish, squid, and lobster (seasonal)

A little further inland, the walled city of Tiznit serves as capital to the Berber people and is renowned for its silver market. The local Souks (markets) also sells fresh fruit, fish, vegetables, bread, meat and a variety spices and herbs.

Mirleft, a growing town 27km south of Aglou is overshadowed by a old French Fort and provides some authentic French Moroccan restaurants. Mirleft has a charming local market every Monday.

Agadir, 90 kms to the north, is a major resort area and has a number of attractions, notably the old city, the beach hotels and a Marjan (Carrefour) supermarket. It also has the International Airport for the area.

Nearest Airport - Agadir 1hr 20 mins. Current winter flights from European cities direct to Agadir include
UK London, Manchester
France Paris, Lyon, Nantes, Lille, Toulouse, Brest
Germany Munich, Hanover, Frankfurt, Leipzig/Halle, Cologne
Others - Dublin, Stockholm, Oslo, Brussels, Copenhagen, Budapest, Warsaw, Amsterdam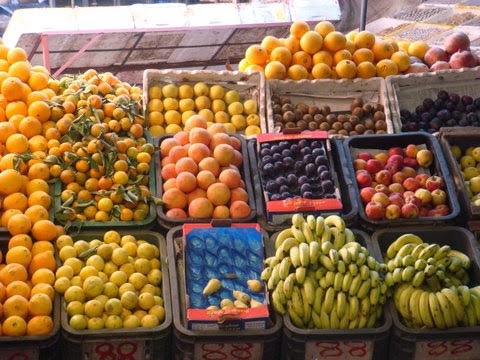 quadbiking
fishing
surfing
hang gliding
walks
hammans & massage
4x4 adventures
old french forts to visit
shopping
tennis
horse riding
sightseeing
For keen ornithologists we have the National Park of Massa, a 35 minute drive from the villa and it is reputedly the BEST bird sanctuary in Morocco with over 250 different species of birds permanently living there or migrating through. Between the Park and Aglou is the only breeding ground of the very rare Bald Headed Ibis.